15%


OFF
Bakson Formula D Tablets
incl. of all taxes
size – 75 teb.
Manufacturer: Bakson's drugs and Pharmaceuticals Pvt.Ltd
Eczema, Psoriasis, Lichen Planus, Urticaria/Hives, Dry Cracked Skin
Description
Bakson Formula D Tablets useful in anti-allergic and anti-pruritic combination that offers relief from skin ailments like :
Urticaria/hives
Eczema
Extreme dryness, cracks and excessive scaling
USEFUL IN :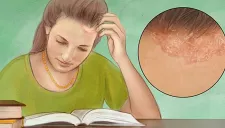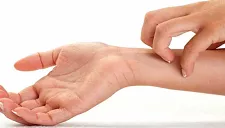 Psoriasis & Dry Skin      Rash/Itch/Urticaria/Hives
Composition:
Calcarea fluorica 3x
Calcarea sulph. 3x
Kali sulph. 3x
Natrum sulph. 3x
Arsenicum album 6x
Rhus tox. 3x
Dosage/Directions of Formula D tablets:
Dry Eczema: 1 tab, twice daily.
Wet Eczema: 1 tablet, once daily.
Psoriasis: 1 tablet, once daily.
Lichen planus: 1 tab, twice daily.
Urticaria: 1 tab, twice daily.
Safety Information:
Read the label carefully before use
Please use under medical supervision.
Keep out of the reach of children
Store in a cool dry place away from direct sunlight and heat
Based on homeopathic composition, it is safe to use and has no side effects.